By Emeka Asinugo, KSC
Alhaji Ahmed Tinubu, the presumed winner of the 25 February 2023 presidential election has been sworn in as President of Nigeria and Commander-in-Chief of the Armed Forces. Some state governors and legislators have also been inaugurated in their various states. The people of Nigeria should be happy to welcome the new political leaders of the country into their new offices. Nigerians want to be proud of them. And they must not forget that.
And so, today, in all modesty, we want to address the newly inaugurated governors of Eastern Region. We need not hasten to remind you, beloved brothers, that Eastern Nigeria is not dead as its detractors had wished. It is still very much alive and vibrant in the spirit. The only thing it needs now is for you to put new strategies in place, not only for Eastern Nigeria to survive as an effective block in the Nigerian experiment, but more importantly as one that deserves the respect and love of the other sister regions in the country, despite efforts by its traducers to disorganize the people of the East, which nearly happened.
It was indeed not a coincidence that in 1967, while the country was enmeshed in a brutal fratricidal civil war, Rivers and Cross River states were severed from Eastern Nigeria. It was a political measure deliberately taken by the Nigerian authorities to ensure that among the Easterners, things permanently fell apart, so the centre could no longer hold! It was a well orchestrated strategy to separate the people of Eastern Nigeria from belonging to themselves entirely, in an attempt to win the war by all possible means. So, the idea of South East and South-South regions was then hatched and developed. Most of the easterners did not decipher the political master game the Nigerian authorities had played to ensure that the people of Eastern Nigeria were perpetually subdued after the civil war. Nigerian authorities simply clipped their wings so that they could no longer fly.
Now, more than ever before therefore, the time is ripe for all the member-states that make up Eastern Region to come back together as a unit and a force in the building of the Nigerian nation, to plan and implement a greater tomorrow for their children and children's children. It is even more desirable now that they have a need to contribute more meaningfully in giving Nigeria the pride of place it deserves in Africa and the comity of nations. They know they can do this. Eastern Nigerians can lead Africa without wielding political power and they just have to move in that direction.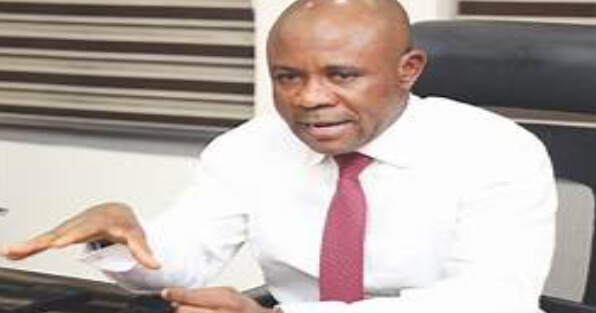 The new political leaders will remember that when the founding fathers of the so-called southeast governors' forum, which was a fallout from the new states created by the Nigerian authorities, met for the first time, they pledged to work together. Chimaroke Nnamani of Enugu, Chinwoke Mbadinuju of Anambra, Achike Udenwa of Imo, Sam Egwu of Ebonyi and Orji Uzor Kalu of Abia sat in a meeting and vowed, irrespective of their political leanings, to work for the interest of the larger segment of the communities that made up those parts of the main Eastern Region.
The new political leaders will remember that critics of the forum alleged at the time that the governors were not doing enough to develop those parts of the region. They said they failed to attract the attention of the federal government to the deplorable condition of infrastructure in the region after the civil war, especially the roads. Even today, most of the federal roads in the so-called southeastern states have remained nothing but death traps and many people are worried that their governors had not deemed it necessary to go beyond rhetoric to, at least, embark on the repair or modernization of those roads themselves and get a refund from the federal government, if there are provisions in the law to that effect.
But today, the worry is no longer so much about the federal government. It is about Eastern Nigeria. It is about Eastern Nigerians as a people. When these people claim they are the best in business in this part of the world, they should be able to prove themselves right. If the people of Eastern Nigeria are known to develop other towns and other countries, why are they unable to develop theirs? That is not something to be proud of, and it is down to the political leaderships of Eastern Nigeria to turn around this crazy idea of developing other peoples' homes and abandoning theirs. It is down to the new political leaders to initiate moves that would get the people, the rich ones at least, to begin to focus on developing Eastern Nigeria before anywhere else.
Today, for example, the joint economic ventures in the former southeast zone have become moribund. The Cooperative and Commerce Bank (CCB), the African Continental Bank (ACB), the Nkalagu Cement Factory, the Anambra Motor Manufacturing Company (ANAMCO) and the Emene Floor Mills, among others now lie basically wasted. Eastern Nigerians at home and in the Diaspora are of the opinion that their new governors need to be proactive in their quest to improve the lot of the people who voted them into public office and whom they represent, by reactivating some of these unifying ventures and building new ones in addition.
Along that line, what they want most is for their Eastern Nigerian governors to liaise with foreign investors, just like Chief Samuel Mbakwe did when he instituted Imo State University and Concorde Hotel in the old Imo state, to get light railway trains shuttling between and connecting the major cities of Abia, Akwa Ibom, Anambra, Cross River, Ebonyi, Enugu, Imo and Rivers states. The emphasis here is on railway transportation that will connect all the states in Eastern Nigeria and the intra-links between the major towns and cities of Eastern Nigeria. Eastern Nigerian governors should take this assignment seriously and see what the region would look like with these facilities in place.
The people of Eastern Nigeria will not need to go to Dubai any more when they have a better Dubai in their home. And the governors won't need to obtain permission from Abuja to partner with any country or business enterprise to invest in the rail transportation of their people because they are running a government. Against this background, the new and older governors of Eastern Region should pursue this other issues affecting their people through regional integration.
This will definitely call for an honest pooling together of resources. Like Governor Samuel Mbakwe (of blessed memory), they can arrange to partner with any foreign country or established business enterprise on this transportation issue particularly. Our people need a network of railways that will connect major cities in Abia, Akwa Ibom, Anambra, Cross River, Ebonyi, Enugu, Imo and Rivers with their state capitals, and also connect all the state capitals in Eastern Nigeria, even if they are light railway trains.
It will be unnecessary to keep agitating for a break-up of Nigeria if the people of Eastern Nigeria can utilize the zeal with which they are known to develop other peoples' cities and countries to develop their own towns and villages. They can then export their products to areas that need them. In so doing, the people of Eastern Nigeria would have literally broken up without breaking up with Nigeria – which is the best policy for them, given all their experiences since the Nigerian civil war ended in 1970.
Let us take a look at Great Britain today. There are four nations that make Britain great: England, Scotland, Ireland and Wales. Each of them has complete autonomy. They have their currencies and still use the pound. They have their various parliaments and yet attend the parliamentary meetings in London. They have their Prime Ministers, and yet pay their allegiance to No. 10 Downing Street. They have their various national flags and yet reverence the Union Jack. They run their systems on their own and yet pay their dues and subscribe to a central government in London. And that is what makes them great.
As many of the speakers at the pre-inauguration lecture before Tinubu was sworn in noted, the ability to manage, not suppress diversity, is what makes democracy thrive. Eastern governors can insist on that pattern of relationship in Nigeria. Then, their people will have a clear, distinct voice in Nigeria and in the world and will not see themselves as living in bondage any more. Freedom can always come in many different ways that defy violence and war.