From February 2023, Nigerian teachers who migrate to the United Kingdom will attract more than N15 million in annual salary. Data from the UK government which offers guidelines to non-UK citizens who want to teach in UK schools and are eligible outside the country explains that the remunerations would depend on qualifications and the region where the teacher is applying from.
The UK had early this December listed Nigeria among countries in Africa whose citizens can apply for qualified teacher-status via the Teaching Regulation Agency in the United Kingdom, beginning February 2023. Other countries include Ghana, Hong Kong, Jamaica, Singapore, South Africa, Ukraine and Zimbabwe. The report says that eligible applicants do not need initial teaching qualifications because the country offers a training programme for intending emigrants.
Per data from the UK, all eligible teachers will have a starting salary of at least £28,000 and higher for teachers working in specialist schools. Individual schools offer their pay rates for qualified teachers. Pay rises would always be connected to performances, not length of service, and reviewed yearly. 
Further breakdown on the pay package per location shows that teachers in England, excluding London, would earn a minimum of £28,000 pounds and a maximum of £38,810 for inner London; beneficiary teachers would get the sum of £34, 502 as minimum pay with £44,756 as minimum pay.
The statement said: "If you can demonstrate excellence against all teacher standards, you could be put into the upper pay range for teachers. This is for teachers who make a sustained and substantial contribution to their schools".  Those who apply for teaching jobs from overseas will require a work visa or other immigration status to allow them to work in the UK. They will also need a skilled worker visa from their employer. The sponsor can be a school, local authority, or an academy trust required to have a worker license known as an employer license. Interested candidates should call the British High Commission in Abuja on +234 (9) 462 3100 or Lagos on +234 (1) 277 0780/ 0781/ 0782 // +44 20 7008 5000   for more information.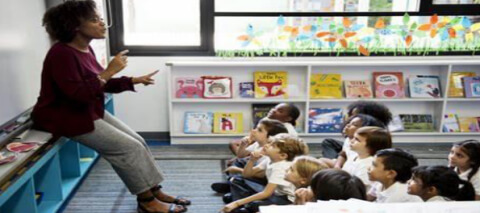 In a related development, certain United Kingdom based boarding schools will storm Nigeria in January in a hunt for talented students' enrolment. The session with parents anxious to see their wards receive education in the UK will hold at The Wheatbaker Hotel, Ikoyi, Lagos, on Saturday January 14, 2023. Tagged "UK Boarding Schools Week", the exhibition is in association with the UK's Department for International Trade and organised by Mark Brooks Education.
The leading schools and organisations taking part are Aldenham, Badminton, Bishop's Stortford College, Box Hill School, Cardiff Sixth Form College, CATS Global Schools, Cognita and David Game College, Dean Close. Others are Dulwich College, Fragomen, Haberdashers' Monmouth, Malvern St James Girls' School, MPW Colleges, Nord Anglia Education, St. Andrew's College, Cambridge, TASIS, Truro High School for Girls and Wycliffe College.
Cory Lowde of Box Hill School remembering his experience with students from Nigeria said: "I am particularly excited to welcome students from Nigeria, because of the way they contribute to our school community… getting stuck into adventurous activities and excelling on the sports field. And then, they bring a sense of responsibility to our community. They really add to the well-being of everybody that they come into contact with." Another Head, Shona Norman of Woodbridge School commended Nigerian students for the way they excel in sports and academics. "We have always had a number of Nigerian students over the years and they always settle very quickly. In my experience, Nigerian students really want to contribute to the wider life of the school. They are not just talented and hard-working academically, but I also find that they benefit from co-curricular opportunities such as drama, sports and music."
Commenting on the strong pastoral care at his school, Mr Lowde said: "I think we are particularly attractive to West African students because first and foremost we are a family, we do focus on the individual. All the concerns that parents might have are concerns for us as well."
In another development, the Nigeria Liquefied National Gas (NLNG) Limited seeks to employ experienced candidates for professional roles. NLNG is a Nigeria-owned gas company with its plant on Bonny Island in Nigeria. According to information on the company's website, the firm seeks to engage experienced professionals in finance and financial systems, legal, engineering, projects, production, health, safety, security and environment, planning, supply chain and logistics. Other roles include ICT, security, shipping and marine.
The company said candidates are to provide mandatory documents supporting their applications and that all attachments should be sent online in PDF files and not duplicated. The supporting documents are an NYSC certificate or exemption certificate, a university degree certificate or a certificate from any tertiary institution specific to the roles, a government-issued birth certificate, proof of secondary school , a copy of the primary certificate or testimonial and a two-page resume.
The company said: "Applications must be completed online and should not be duplicated. Anyone who submits more than one application will be disqualified. For the best user experience, please use laptops and desktops, not mobile phones."
NLNG also said eligible females and people with disabilities (PWDs) were encouraged to apply. "Candidates who require reasonable adjustment during the recruitment — because of disability — are directed to inform the company."
All the listed documents should be sent via its portal and followed up with an email with the title "Reasonable Adjustment" to reasonableadjustment@nlng.com. All applications are free of charge, and no agents are assigned to assist in the application process. The application opened on 15 December 2022, and closes on January 5, 2023 Only successful candidates at each stage of the exercise will be contacted, the company said.