It is an open secret that Nigeria's education sector has continued to endure several bruises in the decades since the country attained self rule in 1960. From examination riggings, to sex for marks that recently rocked the universities, to incessant industrial actions by lecturers and much more, the educational sector has become one of the social problems the government really has to look into dispassionately.
It has often been bandied that most of Nigerian legislators have their children studying in oversea countries and that is why they pay little attention to the education sector in Nigeria. This sad development has affected several ordinary families in a very negative way and the families of our business community are not left out of this predicament.
The first and possibly greatest challenge facing public education in Nigeria is inadequate funding by the various governments.  The United Nations recommended a budgetary benchmark to enable nations adequately cater for rising education demands. President Muhammadu Buhari was able to increase education budgetary allocation from 7.9% in 2022 to 8.8% in 2023.  The president proposed N1.79 trillion out of the total N20.5 trillion budget proposals which is the highest he has made to the sector since he assumed office in 2015. The proposal, however, is still less than half of the percentage recommended by the United Nations Educational, Scientific and Cultural Organisation (UNESCO).
Many stakeholders in the Nigerian education project believe that the fate of the sector will be determined by who wins the 2023 presidential election. They believe that with the seemingly interminable industrial action meted out by the Academic Staff of Universities Union (ASUU), the in-coming government would do a lot more to stabilize education in the country. 
One thing about Nigerian politicians however is that they would normally promise the electorate heaven and earth when they are seeking their mandate into public offices, but once they get the mandate, the narrative automatically changes and there is nothing the voters can do for the next four years. So, whether an in-coming government would do better than the 8.8% the out-going government prescribed for the education sector in 2023 is a matter of guess, at least for now.  
Among the ailments that have gripped the sector for so long is poor management. Government's attitude towards crucial problems in the education of its nationals, especially in the context of its quality, has often been lackadaisical. Governments at all levels seem to be more preoccupied with issues that are not as relevant to nation building as education and this is part of what is crippling the sector.
Corruption is another major problem in the country and the educational sector is not an exception. There are stories of lecturers collecting bribes from students in exchange for good grades. We know about university administrators demanding money from students to have their exam results compiled and submitted to the National Youth Service Corps, We have heard about admission seekers paying money to get admission into universities and so on. Also, school funds meant for salaries and maintenance of infrastructure and so on, have been known to have been diverted for personal use or mismanaged in some other ways. This cuts across all levels of the sector, from government-owned institutions to private and public secondary schools.
Uncertainty about responsibility and control of educational institutions is another problem that is affecting Nigeria. The issue of who exactly controls the educational sector could sometimes be intriguing. Was it the federal, state or local government, for example, that should control primary education?  Is control fully in the hands of the federal, state or local government? Uncertainty about who is actually in charge is a great barrier to effective educational planning and development at the basic level. Works needed to be done are passed around and no tier of government wants to actually take any responsibility.
In past years, schools and other vocational institutions had collapsed due to abject neglect by government. A good number of the tertiary institutions have dilapidated and in some cases these schools are located in the homes or near the homes of serving legislators. The legislators have not been able to come up with any remedy. They refuse to maintain these schools even if it is from their own pockets. And so, many schools lack basic equipment for conducive learning, most especially for practical science subjects. Even those that claim to have facilities are only managing the obsolete ones. The students only learn the theoretical rather than the practical subjects. In addition, the libraries in Nigerian schools lack essential books, journals and magazines.
Indiscipline in schools, another cancer that has eaten deeply into the fabric of school formations in the country, is manifested in examination malpractices, secret cult menace, corruption and more. Investigations have revealed that some examination centers exist in this country where parents pay money to qualify their wards to pass Senior Secondary Certificate Examinations, the West African Examination Certificate Examinations, the National Examination Council Certificate Examinations or the Joint Admissions and Matriculations Board Certificate Examinations. Indiscipline is so endemic in the sector that we read about cult members killing each other in the media. Students are no longer concerned about academic excellence.
Parents are expected to provide their children and wards with the basic needs to meet the challenges of life, but many parents do not even show enough care or support. All they want is for their wards to excel irrespective of how. This lack of proper guidance for their wards leads to encouragement on their part to engage in exam malpractices. Some parents even go as far as paying for "special centers" for their wards.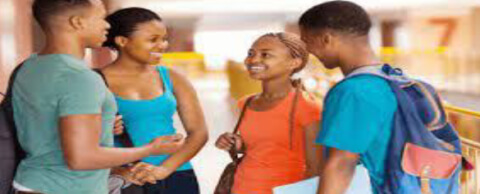 We have heard stories of parents following their wards to school to fight or harass teachers just because their wards were cautioned. This attitude demoralizes the teacher and places a hog in the relationship between a teacher and his or her student. At the end of the day, it is the student that is most likely to be the loser.
Again in most schools, teaching aids are a luxury that not many teachers are able to afford. Teaching aids are objects or devices used by a teacher to enhance or enliven classroom instruction. There is a wide range of teaching aids. They can be audio, video, books, DVDs, projectors, computers etc. These are not generally provided for teachers. It makes teaching so difficult and sometimes so boring. An effective curriculum should provide teachers, students and administrators with a measurable plan and structure for delivering quality education. It acts as a roadmap for teachers and students to follow the path to academic success.
In the case of Nigeria, there is no stable curriculum in the education sector because of ever-changing policies. Most schools cannot keep up and sometimes we see most schools using the British curriculum. Unlike other academic disciplines that are highly competitive, there are scanty applications into faculties of education and colleges of education. According to research, in 2015, of the more than 1,700,000 applications for university admissions, less than five percent applied for courses in education. These data point to the candidates' lack of interest for a career in the teaching profession.
Most graduate teachers are not professionals and are inadequately exposed to teaching practice while many of them cannot communicate effectively in English. This directly affects the education sector. Unstable condition of teaching has made most professionals search for alternatives and because of the meager salaries they earn, some of them who have other alternatives pay more attention to those alternatives.  This situation, no doubt, affects their effectiveness and dedication. 
There is poor teachers' welfare in the sector. Teachers are poorly paid and lack basic welfare packages. In addition to the poor salary, they are not paid on time which is why we hear of strikes often. Once the teachers go on strike, the students are asked to go home which often results in them spending long years studying for a course. There are cases of students spending five to six years studying for a courses that would normally take four years. 
The minimum wage in Nigeria today is thirty thousand naira and most families survive on this. It will be hard for such families to send their children to school because of the high rate of school fees, books and so on. Most people cannot further their education because of the high rate of acquiring a university education. The necessary textbooks needed for easier learning are either scarce or ridiculously expensive, making it hard for students or teachers to buy or use them. The above problems are just a few out of the many problems facing the education sector. So what can be done to solve the problems facing the education sector in Nigeria?  Most of the problems are as a result of lack of funding, inadequate and proper budgetary allocation. To solve this problem, the government should provide adequate funds for acquiring quality training facilities, for renovating schools and also getting good infrastructure to ensure there is a conducive environment for teaching and learning. Furthermore, the funds should be maintained and properly monitored to avoid mismanagement and embezzlement.
Governments at all levels need to be committed to delivering a competitive and high quality and high standard of education across the country. Examination regulatory bodies need to work tirelessly to curb examination malpractices. Teachers' salaries need to be improved.  This will serve as a motivation for them to be more effective and dedicated.
The curriculum needs to be revised and improved upon. It needs to be more practical and research-based rather than just theoretical and the inclusion of extracurricular activities. 
Measures need to be taken to ensure stability in the teaching profession. Qualified and professional teachers should be employed. Teachers and lecturers need to be given periodical training to ensure what they are giving out is good quality. Teachers should be provided with quality and up-to-date materials. Also quality teaching aids will help to improve the education sector. Students should be admitted based on merit only. Penalties should be laid out for unlawful collection of money from students for any reason.
A senior lecturer at the University of Nigeria, Nsukka sees the future of the education sector in Nigeria as depending so much on hope and expectations. He said that going by the lofty promises of each of the presidential candidates, there was a good reason for Nigerians to be hopeful. "Three of the presidential candidates promised to pay off the backlog of arrears owed ASUU by the federal government. If that is done, it will go a long way to stabilize the sector, especially at the tertiary level," he said. "We're just hoping that 2023 will be better off. We are looking forward to the future as we await the new president and the fulfillment of his promises." 
Another one, an education consultant believes the education sector will witness stability and progress depending on who wins the coming presidential election. "The person that wins the presidential election will be a key factor to what becomes of the education sector in 2023. First, he will try to consolidate his office against the second term election and will therefore do everything possible stabilize the sector. Besides, I believe that with the Academic Staff Union of Universities (ASUU) singing a new tone rather than going on endless strikes,  the sector, especially at the tertiary cadre will improve this time around all things being equal," he said.  But one legal practitioner was of the opinion that ASUU strike cannot be totally ruled out because the lecturers union is not stable with its decisions. Moreover, he did not see a strike as an ideal tool for negotiation. "Strike has never been a productive tool of negotiations. It is counterproductive with the attendant loss of learning time, manpower and potential for productive activities," he said. 
He applauded the increased budget allocation for education but reiterated that implementation of the budget is more important. "The increased education budget is a welcome development, but budget implementation is more important," he noted.  He reiterated that what is needed to improve education was the provision of infrastructure and other amenities for the growth of the sector and the wholesome development of all facets. To this, the legal practitioner argued that the leadership and his team of administrators that will take over the mantle of governance from the present government are critical to what becomes of the budget.
The director of Media and Strategies at Markelenz Limited said that except the country is fortunate enough to get a President that has love and passion for education, the sector would probably witness a worse scenario. "The current regime at the federal level is not convincing enough when it comes to education, despite the fact that it increased the budgetary allocation. What happened the last time ASUU went on strike was not a good development. It appeared the 'no work no pay' was a deliberate attempt to subdue the lecturers, and once that happened, what happened in public primary and secondary education would happen to tertiary institutions where everyone will be struggling to send their children to private schools while public universities will no longer attract good and quality lecturers," he said.
In the same vein, the immediate former president of ASUU revealed that a fresh strike by lecturers of public universities in the country cannot be ruled out in 2023. He disclosed this recently while featuring on Channels Television's 2022: In Retrospect, an End-Of-Year special programme. He pointed out the insensitivity of the federal government to the plights of ASUU as a reason for his view and noted that it is an injustice not to pay its members in arrears as they work in arrears as well. "We must understand what triggers strike action. I don't think anybody can promise you there will be no strike in 2023," he said. 
At ROLU, we will just fold our hands and watch events as they unfold. Stay tuned every week.