The Iroko tree fell on Monday 12 December 2022. And Imo State Governor, Senator Hope Uzodinma, announced the event that same day. A month later, the family of Ugwumba 1 of Orlu, Professor George Achulike Obiozor announced that the committal to Mother Earth of their brother, father, grandfather, uncle, cousin and in-law would hold on Friday 3 February 2023.
A statement signed by Mazi Cyprian C. Obiozor, on behalf of the family, stipulated that the body would arrive his compound at 8 am. Lying in state would commence from 8:15 and end at 9:30am. The body would then leave for Commendation Mass at St John's Catholic Church, Ubachima 1, Awo-Omamma in Oru-East Local Government Area of Imo State.  The body would return after the Mass for committal at his compound by 1pm. Reception and condolences would follow in his compound immediately after the committal.
Professor George A. Obiozor, CON, was just 80 years when he transited.  Therefore, to many who knew him well, the somewhat sudden escape of the erstwhile President-General of Ohanaeze, the apex sociopolitical and cultural organization of the world-wide Igbo nation was a rude shock. Obiozor was quite active on the Nigerian sociopolitical terrain until the very last days that led to his transition.
But for those who didn't have the opportunity of knowing him before he was translated, Professor George Obiozor was so many things to so many people. But first, he was one of Nigeria's most erudite and most eminent academics. A university don, a diplomat, a statesman and a frontline Igbo leader, Obiozor was principally distinguished as Director-General of the Nigerian Institute for International Affairs (NIIA). 
Obiozor held the traditional title of Ugwumba 1 of Orlu conferred on him in 1991. His life was very eventful. Professor Obiozor, Dr. Chuba Okadigbo and Joe Asogwa were the men who worked successfully for amnesty to be granted to Chief Emeka Odumegwu Ojukwu to return from Cote d'Ivoire in 1982. In 2014, Obiozor led the Igbo delegation to the National Constitutional Conference and when the position became vacant was ultimately elected as President-General, Ohanaeze Ndigbo worldwide.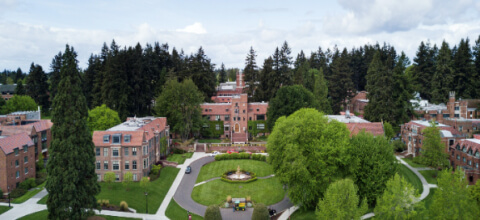 Born on 15 August 1942, he studied at the Institute of African Studies located on the main Legon campus of the University of Ghana. In 1969, he graduated from the University of Puget Sound, an American private university in Tacoma, Washington DC. He then moved on to Columbia University in America, where he read for a PhD in International Affairs. Prof. Obiozor became a lecturer at the Pratt Institute, New York City, from 1971 to 1975. He later became an Assistant Professor of Political Science at the City University of New York, from 1975 to 1979. In-between that time, from 1977 to 1978, he was a Ralph Bunche Research Fellow in the United Nations' City University of New York Graduate Center. While in America, he was appointed Nigeria's High Commissioner to Cyprus. In 1999, he was appointed Nigeria's Ambassador to Israel and he served there until 2003 when he was posted to the United States as Ambassador from 2004 to 2008. In 1990, he was appointed Special Adviser to the Minister of Foreign Affairs and Special Assistant to the President on International Affairs. 
Obiozor was a tall intellectual and an Igbo to the core.  
On 9 January 2021, he was elected as the President-General of Ohaneze Ndigbo, the socio-cultural organization that caters for the welfare of the Igbo nation in Nigeria and the Diaspora. But on 12 December, barely two years as President-General, the eminent Professor was called for higher services while on active service for the Igbo nation. 
As the leader of Ohanaeze, Obiozor endured personal losses and attacks from unknown gunmen. On 19 March 2022, his country home was set ablaze. The gunmen used an improvised explosive device to destroy the building, causing him to lose his personal library, property and memoirs. He was deeply pained by the attack. 
With his transition, Nigeria lost the passionate advice of a foreign policy expert. Obiozor was not just a Professor of International Relations, he practised what he taught. He had a deep knowledge of international affairs and practised it. To that extent, it's not just his family that would feel his physical absence but the entire Nigeria that he loved and served with passion. As a well-known intellectual giant and leader, he would be missed. But we know that God, his Creator has accepted his exemplary service to Nigeria and to the world, and invited him for higher services.
President Muhammadu Buhari said he was "deeply saddened" by his passing on, and extended his heartfelt condolences to the Obiozor family, the government and people of Imo State and to Ndigbo, at home and in the Diaspora. The President said he believed that "the contributions of the unique leader and strong proponent of peace and a stable polity," would never be forgotten.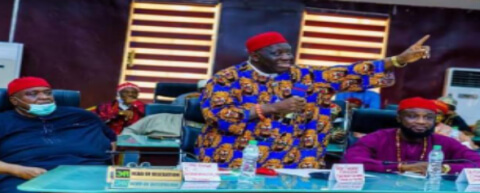 Former President, Dr Goodluck Jonathan, defined his transition as "a huge loss" to the country, noting that "Professor Obiozor left enduring legacies and would be missed not only by his family and friends but by diplomatic, academic and cultural communities across the world." 
Apex northern socio-cultural group, Arewa Consultative Forum (ACF) said it received with shock the news of the departure of Professor George Obiozor, the leader of Ohanaeze Ndigbo, which was announced by the governor of Imo State, Senator Hope Uzodimma. ACF in a statement signed by its national chairman, Chief Audu Ogbeh, said the elder statesman's transition was indeed a great loss especially at a time his exemplary leadership was greatly needed. Arewa noted that Professor Obiozor made a mark in diplomacy and scholarship.
"Having served in the United Nations, and being part of the think-tank of the Obasanjo administration, his domestic and global roles no doubt placed him in a position to lead the Igbo main socio-cultural group, the Ohanaeze Ndigbo. Departing at this moment when various groups and tendencies are reaching out to one another for national cohesion will no doubt impact on the project Nigeria. Professor Obiozor was a reconciliator, a person of depth and a strategist. The leadership and the entire membership of the Arewa Consultative Forum (ACF) join millions of celebrants of the life of Professor Obiozor and pray for his soul to rest in the Lord," their statement read.
The General Officer Commanding, 82 Division of the Nigerian Army, Major General Umar Musa, described Obiozor as a hero and the custodian of the culture and tradition of Ndigbo and said his passing on was "a monumental loss" for Ndigbo and Nigeria as a whole. He recalled that Professor Obiozor was the 10th President General of Ndigbo Worldwide.
Musa said: "As a worthy leader of the Igbo nation, he discharged his duties and responsibilities diligently. He was a true Nigerian and an exceptional diplomat who contributed positively towards nation building and represented Nigeria well in the international community. It is therefore no doubt that his transition will create a huge vacuum amongst the good people of South East Nigeria and indeed the entire nation in general."
As one writer noted, Obiozor loved life. He lived it to the fullest, the way he understood it. 
Is it now over for him on this earth planet? We hope not, because we know that to live in the hearts of those you loved and served is not to die. Eventually we will all get there at some point in our lives. We might have observations and comments to make about anyone as the writer noted, but none of us is competent enough to judge the life of another, for good or bad. Ideally, we should only emulate the good we see in others while they are here on earth with us and pray for ourselves that our own transition comes so easy and painlessly when the time is due. To that extent, we will not mourn but celebrate the life of Professor Obiozor, well lived in the service of God and Humanity so that in our time, for whatever we were able to do or be for Ndigbo and for Nigeria, like Professor Obiozor, we too will be celebrated.