By Ijeoma Thomas-Odia

How a songstress, Mrs. Osinachi Nwachukwu, whose hit song, "Ekweme" left many churchgoers and crusade attendees momentarily enraptured passed on tragically on April 8 this year, still leaves millions of her fans in disbelief and deep pains till today.
At an Abuja-based hospital where the 42-year-old was rushed to when matters got out of hand, she was said to have been on life support for five days before she passed on. The source of her death is still shrouded in controversy.
However, while her husband and manager, Mr. Peter Nwachukwu, a pastor, said that his wife lost her fight with lung cancer, the days that followed revealed that his submission may be farther from the truth. As a matter of fact, friends and family members, including their first son alleged that she had died from injuries arising from sustained domestic abuse by her husband.
Mr. Nwachukwu is still battling in court to prove that his wife did not die of domestic violence, while the government attempts to unravel his wife's actual source of death.
On 12 October 2022, Mrs. Bimbo Ogbonna, wife of popular auto dealer, Mr. Ikechukwu Ogbonna, better known as IVD allegedly died after sustaining severe burns during a violent incident that occurred in their Lekki home.
In the union, which produced five children, Bimbo was alleged to have experienced violent domestic abuse over the years. Tired of stomaching the incessant assaults, she last month confronted her husband. The resultant duel led to their house being set ablaze. While her husband escaped with minor burns, she lost her life in the inferno.
The month before the Ekweme crooner met her waterloo, a pregnant woman, Mrs. Itunu Chigozie, in March allegedly died from repeated assaults from her husband, Bonus Emmanuel Chigozie, in their Okota home. Their four-year union was reportedly an abusive one, and Itunu feared that she would have complications during childbirth due to constant physical abuse.
Daily, thousands of women that are victims of domestic violence and abusive marriages/relationships across the country are either being battered, maimed or even killed without making the incidents news.
The situation is so pervasive that many watchers fear that the malaise is now of epidemic proportion, and silently consuming the lives of many promising women, some of who cannot speak out for religious or cultural reasons. 
Alice Bassey, a victim of domestic violence was lucky to still be alive to tell her story. Bassey who got married to the love of her life started experiencing battery in the first eight months of her marriage, even with her first pregnancy. And as time went by, the situation got worse. She recalled: "My husband started assaulting me barely eight months into our marriage. The situation got worse during the Coronavirus (COVID-19) pandemic, and I had nowhere to go to. Any little argument that crops up, he will pounce on me and try to strangle me. Till date, I still feel pain in my upper spine due to the pressure that he put on me while beating me up. Since I had nowhere to go, I only prayed for the assault to reduce because I already had two children." 
While Nancy Adeyemi has constantly dealt with domestic violence in her three-year-old marriage, she was shocked to the marrow the first day that her husband chased her with a machete. "He has chased me with cutlass twice when I was pregnant, and I have even slept outside my home with my one-year-old baby too. There is hardly an argument that would not lead to him physically assaulting me. I have scars all over my body, and that was why I made up my mind to leave the marriage. But the bigger problem is that I don't have the financial capacity to sustain myself. I survive now on the goodwill of friends and family members, which I think I have stretched them enough."
Data made available to journalists by the Lagos State Domestic and Sexual Violence Agency (DSVA), showed that a total of 2, 543 cases of abuse were reported between January and September 2022. Of this number, 2, 340 are women. While 1, 692 of the victims are married, 323 are single, 206 are co-habiting, and 322 are undecided.
Within the period that the report covered, Alimosho Local Council recorded the highest number of cases in each of the months. A total of 1,859 cases of domestic violence; 78 cases of threat to life; 38 cases of sexual harassment; 54 rape cases and 143 cases of Sexual and Gender Based Violence (SGBV).
A global 16-day campaign that is focused on the elimination of violence against women and girls, which kicked off on November 25, and will run till December 10, underscores the attention being given to SGBV across the world. The campaign, which coincides with the Human Rights Day, has as its theme: "End Femicide."
Many are very petrified with the recurrence of domestic violence despite efforts that are geared towards ending the menace. One of them is the Founder of Dorothy Njemanze Foundation, an outfit that is providing victims and survivors of sexual and gender based violence with support.
According to the CEO, Dorothy Njemanze, one of the reasons that more women are staying put in violent relationships is because they are unaware of the legal provisions and procedures that they could set themselves free. "Since they do not know their responsibilities and rights, they don't take the right actions. So, their actions and inaction do not align with the need for redress, or the need to end the violence that they are exposed to. Many people also tend to want to settle such cases as family matters, instead of taking it to the appropriate authorities so that there will be more appropriate sanctions, which will minimize the chances of a recurrence," she noted.
Njemanze continued: "In Nigeria, one problem that we have is the fact that patriarchal institutions, inclusive of the family institutions deny a lot of women of their rights as human beings, and that is a very big problem. The manifestations of toxicity in marriages are diverse in nature, and there is no particular pathway that it follows. People who grew up watching their mothers endure battery expect no less from their wives. People who also grew up watching, or hearing how their fathers raped their mothers expect no less from their wives. They want their wives to endure rape as much as they come. Also, people who grew up watching their mothers thrown out frequently from the house by their fathers expect no less from their wives.
"Some of the enforcers of these violations are these women who were maltreated and so there's the mentality of, 'if I survived it, you too should be a good woman and survive it.' 'How much sacrifice are you willing to make to keep your family together?' Keeping a family is not supposed to be something that endangers your life – it is supposed to be enjoyed. But the negative impact of horrible patriarchal practices is the fact that it puts many people in situations where they're enduring their marriages, instead of enjoying the marriages."
While stressing that women do have choices in toxic marriages, Njemanze expressed regrets that they are faced with stigmatization. She said: "The law now recognizes a lot of practices that women have endured over time as violations of the rights of women, to the extent that there are defined penalties for perpetrators, or for people who perpetrate these crimes against women. So women do have choices.
"The support structures to activate the choices may be what we would battle with. There is the Violence against Persons Prohibition Act (VAPP), and the Child Rights Act. These laws recognize the existence of a protection order. So, people don't have to wait for criminal processes or suits to be filed against perpetrators," she said.
The Executive Secretary of DSVA, Titilayo Vivour-Adeniyi, shares Njemanze's views that several factors including patriarchy, gender inequality among other factors were at the heart of domestic and gender-based violence. The fact that one gender believes that it is superior to the other is not helping matters either.
"Zeroing in on domestic violence, we found out that some of those abused were victims of intimate partner violence. In other words, the abusers were themselves abused; they witnessed violence growing up, and so violence was normalized in their lives, and they believe that by being violent, they can have their ways in conflicts. And that is how they grew from this learnt behaviour from childhood into adulthood," she said.
Vivour-Adeniyi continued: "There is also the issue of financial dependence. You find out that a good number of domestic violence survivors are financially dependent on the abuser, or are financially handicapped. They lack financial earnings, a development that keeps them in their abusive relationships. That is why it is important that we continue as a government to embark on drives that seek to empower women. Research has shown that women that are not financially empowered are more at risk of being victims, or survivors of domestic violence.
"Some domestic violence survivors still choose to remain in the relationships because of their children. That is why you still hear things like 'I don't want to leave because of the children,' 'I don't want to raise the children in a broken home.' But they always forget that a home that is filled with violence is not really a home, as research has shown that children who witness intimate partner violence, if they do not receive psychosocial support, are at a higher risk of being abusers themselves in future, or being attracted to people that will abuse them, and so the vicious cycle of abuse continues.
"That is why we place a high premium on ensuring that once a case is reported, survivors are able to access support, and where the children of survivors witnessed violence, it is imperative that they receive psychosocial support as well," she said, adding, "we also have religious and cultural beliefs that have kept people in abusive relationships. Some people say things like, 'my pastor, my imam will not accept this,' 'the Bible says this,' 'the Holy Qur'an says…' and so the society somewhat blackmails survivors who speak up and speak out under the guise of religious and cultural terms. So, we find that this is a reoccurring factor, and that some survivors remain in abusive relationships because of societal and cultural factors."
In 2007, the Lagos State government enacted the Protection Against Domestic Violence Law, which is aimed at protecting the rights of persons experiencing domestic abuse, and also availing them access help in the form of restraining orders. Vivour-Adeniyi stressed that in the past one year, the DSVA has been able to secure over seven restraining orders against abusive spouses, even as the restraining order recorded 95 per cent compliance.
"It is important for people to know that there are different ways in which they can access justice when it comes to domestic violence. For survivors in Lagos, there is access to free medicals, free counseling, free legal services, as well as free authentic dispute resolution mechanisms that can be deployed. There is also empowerment in the form of grants, skills acquisition etc. The most important thing is that survivors need to know that the first step in getting their power back from their abuser is by speaking up, and when they speak up, they will have access to services that they are in dire need of."
Shedding light on how African culture has constituted a let rather than a hindrance to widespread abuses that women suffer, Njemanze noted: "We have a lot of cultural leaders that are paying lip service, and they are way more in number than the people who take action in line with the provisions of the law to address sexual and gender-based violence, hold perpetrators accountable,  or support survivors.
 "African culture is supposed to recognize Africans as human beings and ensure that they are celebrated wherever they are found. Anything that takes away from the dignity of any group of human beings under the guise of culture is a harmful traditional practice. Luckily for us, the Violence Against Persons Prohibition Act has made room for the abolition of harmful traditional practices."
  
As a result of what some survivors go through, they not only lose self-confidence and self-esteem but also the ability to take care of their emotional well-being thereby needing serious medical attention.
  
According to consultant psychiatrist and mental health advocate, Dr. Gbonjubola Abiri, quite a good number of women present to psychiatrists with complaints including sleep loss, mood swinging, loss of energy, poor interactive abilities and inability to fully enjoy their lives.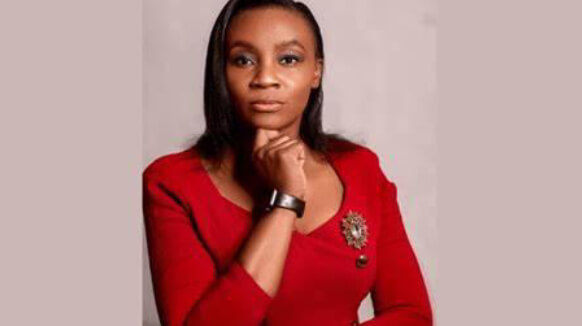 "But because psychiatric interviews are deep and quite extensive, especially when you get into issues around family life, sexual history, where broad questions that connote domestic violence are asked, it is then that you find out that indeed the women are actually in some sort of violent relationships, or are going through some form of intimate partner violence. 
   
"During these probing questions, sometimes they open up and say, 'well he has hit me several times, but not much.' 'He has dragged me once or twice,' 'he shoved me aside,' etc. So, quite a number of women are in domestically violent relationships, aggressive relationships, both physically and verbally. But a significant number, to be honest, do not come because of that reason, they come largely because they have consequences of a relationship that has been going on for a long time."
  
Dr. Abiri stressed that while it appears that women are more likely to be quiet; suffer in silence and endure pains for a long time, it is because quite some factors including society have normalized trauma, while more women are playing subservient roles.
"Society has normalized the environment as a patriarchal society, and so these women will keep quiet and endure the pains, the hardship, and the hard times that difficult marriages bring.  It's also very important to state that you need to be in good mental health, or in a good frame of mind to be able to take good decisions. To even look at yourself and assume that you are the problem is, in itself a problem. It is the other person who is abusing the victim that needs to see a therapist.
  
"I dare say that a lot of our responses around this part of the world are not proactive, but reactive, and so we are almost always at the end of the line, waiting for something else to happen before we shout about it…" 
  
For women that are going through domestic violence, Njemanze noted that it is time for them to protect their lives. "Women should think about utilizing the VAPP Act, head to court, and make all forms of civil claims. They should ply the legal route and sue for emotional damage, verbal abuse, and physical abuse. Whether it is a civil suit or a criminal suit, the court can award damages if more women approach the court.
  
"How best do people approach the court where they are barely able to feed themselves? I know that there is an organization called Pro Bono Clearing House, a hub of pro bono lawyers helping people to access justice. The Legal Aid Council is also effective in so many places, while the International Federation of Women Lawyers (FIDA) is very effective in so many places as well. And so it behooves us to just keep connecting more people to where they can get some support. 
  
"There are NGOs like ours that support people with basic things that that they need, including safe accommodation, and medicals to get corroborations that are tenable in the law court. There are many places that people can reach out to, but while these are mostly private institutions, there is a need for improved services from government quarters. We need more government offices to partner with those who provide real-time response service because the successes recorded by these private institutions translate into the government's success.
For Dr. Abiri: "There is a lot of responsibility, not just on persons who are in these difficult relationships or marriages, but on even the society to start to give more attention; to increase awareness; to educate and advocate for these persons in troubled relationships, marriages, or aggressive situations. We should also ensure that they are not stigmatized, or discriminated against. We need to talk about these issues so that the ignorance is lifted."
  
Last August, the Lagos State government, in a bid to stem domestic violence and related vices in the state, as well as enforce its newly launched pre-marital counseling directive, the Lagos State Domestic Violence Agency (DSVA) trained marriage registrars on new ways of identifying violence before marriages are consummated. Done in collaboration with the Ministry of Local Government and Community Affairs, it was also meant to shed light on the effective use of compulsory pre-marital preparatory counseling for intending couples.
  
While underscoring the rationale behind the exercise, Vivour-Adeniyi, explained that statistics show that about 80 per cent of those that report matrimonial abuse had pre-existing knowledge of their partner's erratic behaviours before marriage but proceeded with the union.  "It is to this end that we, having observed the important and strategic position of marriage registrars have provided a commanding perspective in pre-marriage counseling, which may prevent domestic violence, particularly Intimate Partner Violence (IPV) embarking on this."
  
The permanent secretary in the ministry, Kikelomo Sanyaolu, represented by Oluwatoyin Adeniji, applauded the agency for the timely move, pledging her support in upholding the initiative. 
The Founder, the Institute of Family Engineering and Development Africa, Praise Fowowe, who was one of the resource persons, said that the training became "necessary because of the increase in domestic violence in the state. Many women saw the red flags before tying the knot but ignored them. The fact that there is a gap in professional counseling is also a problem, which led us to create a curriculum that registrars can deploy for intending couples, and spot abusers to prevent them from getting married."
  
Still, in search of a solution to the menace of domestic and sexual violence, the state government said it was partnering with the Italian Consulate. Vivour-Adeniyi, disclosed this while on a working visit to the Consul General of Italy, in Lagos. She said: "The aim of the visit was also to improve the collaboration between the agency and the Consulate, especially in building the capacity of responder agencies in investigating sexual and gender-based violence. "We decry the high rate of sexual and gender-based violence in recent times and securing the support and assistance of well-meaning individuals and organisations will help the DSVA in its efforts to eradicate the menace in the state."