Fintechs that offer installment payments for solar power
By our Correspondent
As fuel subsidy removal negatively affects the Nigerian people, giving solar power a boost, individuals and businesses now view solar power as a financially attractive investment. The growing alliance between renewable energy and fintech companies through a Pay-As-You-Go (PAYG) model allows solar companies to embed software into their solar-powered products. Consumers can then invest in renewable energy systems by making small installment payments while accessing solar energy systems without the need for a large upfront investment. Solar sales agents can register clients through mobile apps, and consumers can make daily, weekly or monthly top-up payments until the full payment plan is completed, between 6 and 36 months.
Nigerian Solar companies providing PAYG energy services can reach large urban and rural customer bases primarily by leveraging digital or text-enabled payment processing and customer service. Pay-As-You-Go solar can also serve as a gateway to financial inclusion, a report by the United States Agency for International Development (USAID) said.
A recent study estimates that 15-30 percent of PAYG solar customers complete a mobile bill payment and create a credit history for the first time through the purchase of a solar home system. "PAYG solar customers also generate more than twice the revenue per user for a mobile money provider than an average customer," the report added. This is a critical economic driver, as over 40% of Nigerians are either business owners or in the process of starting a business.
Findings show that solar companies or fintech companies such as Baobab+, OneWattSolar, SunFi, infibranches Technologies Limited, Lumos, Azuri Technologies and several others are rapidly accelerating financial inclusion and electrification across communities in Nigeria and sub-Saharan Africa.
Baobab+
This company started operation in 2021. It was founded by Kolawole Osinowo who is the CEO of Baobab+ Nigeria. Baobab+ is a social enterprise that supports households and micro-entrepreneurs in their energy autonomy and digital access. This technology allows remote control of the product via a SIM card or an integrated code system and could activate or deactivate it depending on payments. The Pay-As-You-Go (PAYG) technology breaks down the cost barrier as it allows the customer to make daily, weekly, or monthly payments according to his cash flow, in order to activate their product along the way to gaining ownership.
SunFi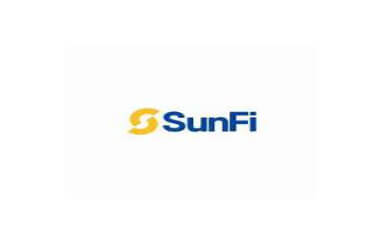 SunFi is a Nigerian clean tech startup that connects people and businesses who want solar energy access to payment plans that match their needs. SunFi builds energy financial technology that optimizes and matches the right clean energy solution to meet the needs of consumers, from payment plans to installation support and maintenance.
Infibranches
Infibranches Technologies Limited is a Nigerian startup that provides digital payment services to solar energy providers through its flagship products of OmniBranches and Green Energy Plug. Infibranches' single payment integration solution for solar providers helps facilitate payment collection through agent networks across the country while taking energy and financial access to the last mile.
Lumos
Lumos Global is an off-grid solar provider operating in Nigeria. The company offers Pay-as-you-go off-grid solar energy solutions which are on the rise in Africa. Customers buy a 'solar kit' from a local mobile operator store for a one-time commitment fee, and then pay small installments, with their mobile airtime credit, to be able to use the system and power their home. The solar kit usually comprises a solar panel, a battery, a phone charger, and LED lights.
Azuri Technologies
Azuri Technologies is a commercial provider of PayGo solar systems to rural off-grid communities. Azuri has integrated mobile technology with solar energy to turn a development challenge into a business solution. Azuri solar home systems positively transform the lives of customers while protecting the environment by replacing dangerous kerosene lamps. They offer rural consumers essential services such as lighting, radio, TV, and smart phone charging. With reliable local partners and dedicated agents, Azuri ensures a top-notch experience, from installation to ongoing customer support during repayments.
OneWattSolar (OWS)
OneWattSolar is a clean energy company that allows its customers to pay for solar energy using block-chain tokens. Users also don't have to pay for the solar system infrastructure, as it is funded through financial backers. Users of this technology purchase tokens called "green coins" using naira to pay for the electricity supplied. The tokens are built on the block-chain platform, Ethereum. The solar configuration is also fitted with an internet-enabled router that automatically collects data on energy consumption to ensure that customers pay exactly what they use – charged monthly on a pay-as-you-go basis. Likewise, it will also alert OWS to any potential problems with the systems in real-time.