I write you this month, my business associates and members of Imo State Business Link Magazine Network, with a lot of constraints because many of us are not happy with what our youths seem to be carving out our Igbo Community to stand for in recent times.
A situation where innocent Igbo men are mindlessly gunned down or ruthlessly murdered in cold blood by their fellow Igbo is certainly not acceptable because it is not creating the right atmosphere for our people to do business or for foreign investors to invest their cash in our land. 
When this spate of violent gunning down of fellow Igbo happens, a lot more consequences follow in their wake. First is that it casts a strong, long and dark shadow on the objective of the Igbo struggle because one would want to ask: what were the crimes of those murdered in cold blood and what will eventually happen to their families? 
It is a thing to thank God for, that the youth wings of the Christian Association of Nigeria and the National Council for Islamic Youth Organisation have felt the danger  our people are plunging themselves into and appealed to the authorities of the Indigenous Peoples of Biafra (IPOB) and other secessionist groups in Nigeria to sheath their swords and reconsider their position in the frequent senseless killings across the southeastern and the northern states that are fast becoming daily rituals. 
It was equally encouraging that together they stressed the need to end the killings across the country which have continued to hamper business activities. They insisted that the youths must explore dialogue in resolving the challenges that face Nigeria. 
To that end, the groups are organizing a National Peace Youth Summit by the second week of November to address the grievances and agitations of the youths in the country. That is obviously a step in the right direction. Whether the government will listen to them or not is another narrative, but one that will definitely propel the youths to "the next level". 
It is going to be the first of its kind in Nigeria designed to create an all-inclusive and interactive platform anchored by youths in the country. IPOB leadership should please give these fellow youths a listening ear because nations are never built overnight. It could take centuries. It could take generations. But most importantly it will need the will of the generality of the people. 
Our people are globally known for their business acumen. But with a charged atmosphere that has virtually crippled business in Igbo land added to restricting Igbo families to their homes on occasions, it is difficult to project how our people can survive without working. We need a more proactive approach to the dilemma of Ndigbo in Nigeria. 
Indeed, Nigeria's journey to its 61st independent anniversary came with difficulties and we all know it. Some of us Igbo elders in the Diaspora are joining hands with some of our enlightened youths to urge Nigerian politicians across party divides, to begin to engage the youths at grassroots level on the ugly consequences of violence. 
The idea of these young-adults convening a National Peace Youth Summit is indeed a very thoughtful development which will bear positively on the business prospects of the average Igbo. Most of us believe that if the youths of Nigeria could come together and stand shoulder to shoulder to protest against police brutality during the EndSARS protest, they can do it again and again in expression of their frustration and disgust with the state of the nation.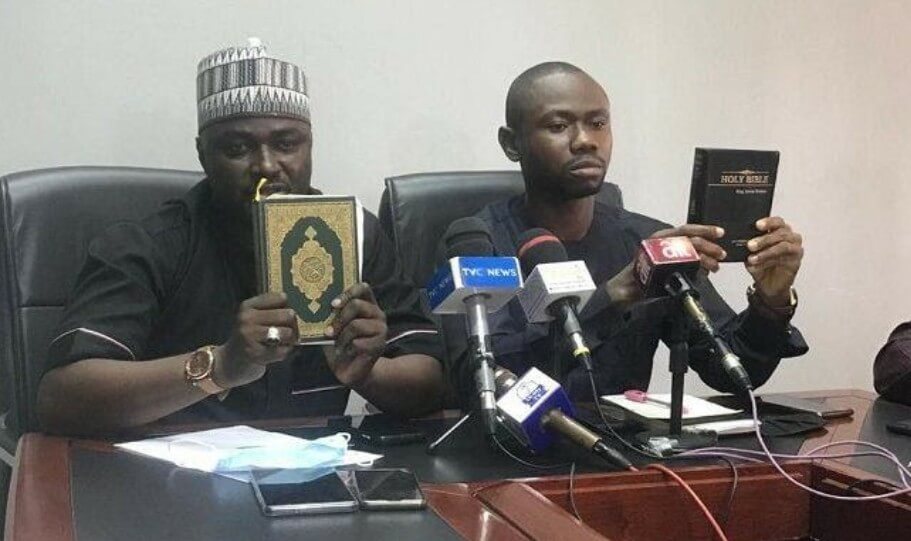 Because of what is happening, businesses have been interrupted, sometimes completely halted. People have been tempted to survive in other antisocial ways, like doing bank or highway robbery, ritual killing or kidnapping and internet and banking frauds. The genuine business for which our people are known is gradually slipping off our fingers. But we must not allow that to happen.
Creating a condition of fear among our people in order to "unite" them is just like enslaving the same people you claim to be delivering from injustice and slavery in a country that is riddled with insecurity. In the name of unity, there is nothing as awful as being made to fear your own kinsman as a member of "one family". 
We all need to be careful not to overdo things that would backfire on our vision and mission. When there are these states of insecurity, business is stalled.
And in a similar development,  once more I want to advise our people in the Eastern states and anywhere they live that coronavirus is not only real, it is killing a lot of people in Nigeria. Just this morning, news got to me that my very good friend, Chief Sir Chudi Onuzo who retired as the Director-General of Imo Broadcasting Corporation died of Covid complications. In the past two weeks alone, we lost about 5 knights in the Council of Knights of Mbano Diocese. Just last week, I lost two of my good friends, a retired vet doctor, Dr Jonas Madumere from Nkwerre and Prince Chukwuma Achuko from Mbieri. 
Our people have a mindset that makes them feel strongly that coronavirus is the "white man's sickness". But that is not the truth. We should at all times follow the laws that enable us prevent infection of the dreaded disease. We must take a small container of hand sanitizer in our pockets everywhere we go and apply it on our hands from time to time. We should always wear our face masks. We should wash our hands from time to time, and especially each time we have been to urinate or been to toilet. 
Above all, we must ensure that we are vaccinated against the virus. That will, at least, make an infection less deadly and lives would ultimately be saved.  Let us remember that a dead man cannot and will not do business. We must do everything possible to stop the virus getting its way into our population, ka ayi marakwanu nke ayi n'aria!
In summary, I want to remind every network member to pay up their subscription of N5, 000 for the year 2022 before the end of November to enable us put records straight. As I said earlier, any business that feels we will continue to carry it along after all these five years while it contributes nothing to sustain the network activities will not cross over to 2022 with us. It will be taken off our website and all our social media forums. You are warned. A stitch in time saves nine.